Arsenal Transfer Prospects: Ten Keepers Arsene Wenger Should Target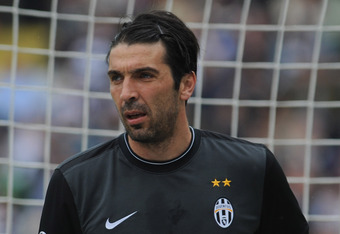 As the 2009/2010 English Premier League came to a close Arsenal were forced to reflect on yet another disappointing, trophyless season. The lack of silverware has forced fans and critics to contemplate whether manager Arsene Wenger still has control and if this Arsenal squad has what it takes.
But nonetheless Arsene Wenger has vowed to implement serious changes to his youthful squad. The Frenchman is set to start with the number one problem in the Arsenal side, the "Number 1" job. Goalkeeper.
Arsenal's lack of quality and depth in the keeper department is what many fans point to as the reason the Gunners fell short this season. First choice keeper Manuel Almunia and deputy Lukasz Fabianski made a host of errors between, many of which cost Arsenal points in important matches.
The pair are undoubtedly talented but sadly lack the quality it takes to compete at the top level. Both are indecisive off set pieces, clumsy in the air and error prone. Both are better suited to a backup role.
It is rumoured that Fabianski will be loaned out next season, most likely to somewhere in Spain, while Almunia will be relegated to the bench. This enables Wenger to attract a quality keeper who can fix Arsenal's shot stopping woes.
No. 1. Gianluigi Buffon, Juventus
One of the world's best keepers, it is rumoured that the Italian is eager to move away from Italian giants Juventus. Juventus struggled this season in the Serie A and the lack of success has caused the Italian hero to contemplate a move out of the Italian League.
Buffon is an intelligent, quick keeper with a fiery leadership streak and great hands. He is rarely error prone, and always makes the right decision. However, as one of the premier keepers in the world, his price tag could be astronomical.
2.Paul Robinson, Blackburn
Although Blackburn's form wasn't particularly impressive in the Premier League, the Rovers keeper Paul Robinson was. The Englishman was highly impressive during 2009/2010, putting a great effort to earn a place in the England World Cup Squad.
Rumours are circling that Wenger is targeting the 30 year old and may be keen to make an offer before the World Cup. Blackburn will certainly be eager to keep their dominant number one but the prospect of playing Champions League football might be enough to draw him away.
3.Stebastien Frey, Fiorentina
The terrific French keeper was one of the few who were, for some unknown reason, left out of the French World Cup side. However there is no denying that Frey has quality and could help remedy Arsenal's lack of trophies.
The former Inter Milan shot stopper is blessed with tremendous reflexes and decision making as well as natural leadership. Many top clubs are chasing the experienced Frenchman and he is rumoured to be worth around €10 million.
4.Joe Hart, Manchester City
After a hugely impressive loan spell with Birmingham City, Joe Hart has attracted many interested suitors. The Englishman was a constant presence in the Birmingham goal and was one of the reasons the Blues had such a successful season.
However the 23 year old has returned to Manchester City with aspirations to become their number one. But with luck the former Tranmere loanee could look elsewhere for his future.

There was speculation that the England international was being targeted by the Gunners despite it likely being an expensive option.
5.Igor Akinfeev, CSKA Moscow
The quiet Russian has been targeted by Arsenal for a while now. It was rumoured the 24 year old was close to coming to Emirates during the recent January transfer window but the deal failed to materialize. Wenger is reported to be eager to add the talented Russian to his roster.
Akinfeev made his debut for Russian giants CSKA Moscow when he was 17 and has continued to perform strongly for them as well as the Russian National Team. Akinfeev is highly touted and has the potential to thrive in the Premier League.
6.Steve Mandanda, Marseille
The Marseille keeper has been impressive in recent seasons and reportedly has drawn the attention of Manchester United, Manchester City and AC Milan. Mandanda has proven he is a quick, safe keeper with strong distribution.
Mandanda would be a quality buy for Wenger and the feeling for the fans that Steve Mandanda was defending their goal would put many minds at ease.
7.Hugo Lloris, Lyon
The French national keeper has been fantastic for the past few years. Arsenal fans would love nothing more than boasting the French keeper and why not, Lloris is a stunning keeper who has been a rock for Lyon and formerly Nice.
The 23 year old is still relatively young yet is an experienced leader for his age. Not only does Lloris have experience but his movement across the goal line is magnificent as are his hands.
8.Stephane Ruffier, AS Monaco
The 23 year old Monaco keeper has been a quiet achiever while at the French side and after a solid season rumour has it that Wenger is gearing up to offer for the Frenchman. However there are said to be many clubs including the likes of Chelsea and Inter Milan on his tail.
9.Robert Green, West Ham
The Englishman performed diligently in 2009/2010 for the Hammers and for the past several months there has been talk that Green could make the short journey to the Emirates.
Green is an able keeper who has been a consistent performer for England and West Ham. Green would stabilize the goalkeeper problem and added leadership and experience to the defence.
The cost is still a question mark but with West Ham seriously underachieving in 09/10, Green may fancy the move.
10.Kasper Schmeichel, Notts County
After disappearing off Manchester City and the Premier League radar and into League 2 to take a highly expensive deal with Notts County, Kasper Schmeichel has performed rather impressively. This might be unsurprising, considering the drop in the level of competition.
The Danish's efforts restored Notts to League One and help them secure the League 2 title. Rumours were swaying the Wenger was interested in the 23 year old. There is no reason why the Dane couldn't fulfil the Arsenal's needs but with better options stated above it seems unlikely.
A new keeper is needed. It's just a case of who and how much. Who else could be on Arsenal radar?