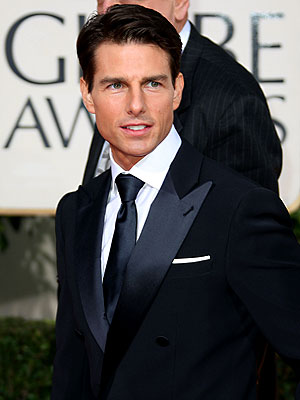 Tom Cruise main untuk Arsenal awal pagi ini?? Wow.. Gerenti semua fan-fan wanita Arsenal x tengok muka Fabregas dah.. Dan semua wanita seluruh dunia jadi fan Arsenal.. Dan sekarang ini pun muka depan akhbar semuanya cerita tentang Tom Cruise to star for Arsenal.. Namun sayangnya bukan Tom Cruise ini yang Wenger masukkan untuk main bek kiri Arsenal awal pagi ini..
Inilah pemuda yang dimaksudkan Wenger.. Thomas Cruise atau nama glamournya Tom Cruise.. Cruise yang merupakan pemuda sejati Arsenal kerana dilahirkan di Islington (harap-haraplah dia the true Gunners).. Cruise yang berusia 18 tahun ini telah pun Atikah jangkakan akan beraksi bersama Arsenal apabila ketiga-tiga pilihan utama Arsenal di bek kiri mengalami kecederaan..
Wenger menyedari yang media memberikan terlebih perhatian kepada Tom Cruise Arsenal ini lebih dari Tom Cruise sebenar sejak dia disahkan akan membuat debutnya awal pagi ini.. Dan Wenger jelas tidak mahu Cruise tertekan.. Good Luck Tom Cruise Arsenal.. Rugi betul x boleh nak tengok dia main awal pagi ini..
Sementara itu Wenger juga tidak mahu orang memperkatakan tentang isu perpindahan pinjaman kepada pemain berusia 17 tahun Arsenal iaitu Jack Wilshere.. Kerana bagi Wenger perkara ini cukup sensitif..
The New Fabregas menurut kapten pasukan Cesc Fabregas iaitu Aaron Ramsey yang akan membuat kemunculan ke-40 nya sejak menyertai Arsenal musim panas 2008 dianggap Wenger pemain yang cukup penuh tekanan pada perlawanan awal pagi ini berbanding pemain lain..
"Ramsey is 18.. He is quite ahead for his age because he already plays in the Welsh national team and is at a top-level club.. But when a player like this has a good game, there is quickly a pressure to deliver and sometimes it is difficult to get another game because they are at a top-level club.."
"Yet Aaron has spirit, as well as something that is very interesting. He is an efficient player, gets in the box at the right moment and is penetrating.. He is not a guy who goes right across the pitch.. He goes where it hurts, and when he gets there, he is a good finisher.."
"The problem in the modern game is that the talented, quick players are under much more pressure than 15 or 20 years ago.."
Sementara itu Wenger mengesahkan yang TIADA TEMPAT UNTUK DENNIS BERGKAMP buat masa ini.. Wenger mengakui dia akan memanggil bekas pemainnya jika ada tempat dalam pasukan.. Nampaknya Bergkamp kena menunggu sehingga ada ruang untuk dia masuk jika mahu menjadi salah seorang staf kejurulatihan Arsenal.. Adios!!