Wenger seakan-akan menyahut cabaran Atikah untuk mengukuhkan jentera serangan Arsenal apabila laman web Arsenal merasmikan yang Sanchez Watt yang baru berusia 18 tahun telah menandatangani kontrak lanjutan bersama Arsenal..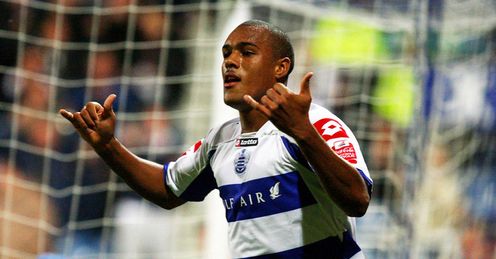 Dalam pada itu spy Atikah telah mendedahkan yang terdapat klausa dalam kontrak pinjaman semusim Simpson bersama Queens Park Rangers iaitu Arsenal mampu memanggil Simpson pulang ke Emirates pada bila-bila masa sahaja..
Atikah yang telah sampai di Malaysia pantas menhubungi spy Atikah untuk menemu ramah Simpson selepas menjaringkan gol kelapannya bersama QPR hujung minggu lalu.. Simpson jelas gembira untuk berkhidmat untuk Gunners pada bila-bila masa sahaja..
"
The goal (against Coventry) won't have done me any harm and I keep in touch with the young Arsenal lads..
I know the club come and watch all my home games and they've got copies of my performances, but it is out of my hands whether I get recalled or not - it's down to the staff there.."


"I want to play at the top level, so if this can help my development, then great.. But they've picked up a lot of injuries at Arsenal at the moment and I'm confident I can score constantly in the Premier League.."
Atikah harap Wenger cepat-cepatlah panggil Simpson pulang ke pangkuan Arsenal memandangkan dia tengah berada di kemuncak prestasi itu..
Sementara itu Wenger menegaskan yang dia akan menurunkan pemain muda dan jarang beraksi musim ini semasa menentang Man. City awal pagi esok dan sewaktu menentang Olympiakos minggu depan pada perlawanan akhir peringkat kumpulan H di Greece..
Kepada hhories.. Nak sangat berita baikkan.. Ini berita yang paling baik lepas berita di atas ini.. Yaya Toure membuka ruang untuk mana-mana pasukan untuk membawanya keluar dari Nou Camp selepas tersisih sejak Sergio Busquets beraksi cemerlang.. Tapi mungkin Wenger berdepan masalah kewangan jika mahu membawanya ke Emirates.. Adios!!