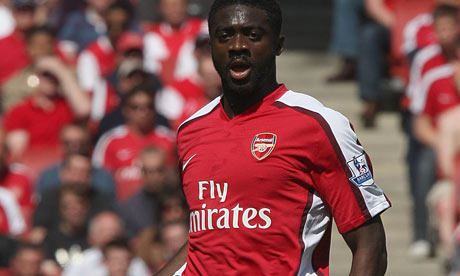 Kami akan merindui anda Toure.. Tapi kami kecewa dengan keputusan anda selepas anda mengatakan begini "People know I love the club, nobody can say I don't. I believe you can only truly love one club in your career and my club is Arsenal"..
Adakah anda langsung x maksudkannya Toure?? Mengapa hampir semua pemain Arsenal x mengotakan janjinya kepada fan Arsenal?? Atikah betul-betul kecewa dengan situasi ini.. Spy Atikah telah merasmikan segala yang dikatakan Wenger..
"We will see what's happening in the next 24 hours, nothing is decided yet..
"Kolo is a very good player but we have seven centre-backs and I'm in the position where I have to play some in midfield.. We'll see what will happen.."
Itulah yang disampaikan spy Atikah.. Dan Atikah sendiri merasmikannya.. Jadi kita mungkin akan mengucapkan selamat tinggal kepada Toure.. Atikah diberitahu yang hari ini Toure akan menjalani pemeriksaan kesihatan.. Man. City dikatakan bersetuju membayar 17 juta pound kepada Arsenal..
Tawaran Arsenal kepada pemain tengah menyerang Juventude berusia 17 tahun telah ditolak.. Arsenal mengemukakan tawaran 1.5 juta pound berbanding permintaan Juventude 3.5 juta pound.. Namun menurut spy Atikah Juventude mungkin akan menerima tawaran bernilai 2.5 juta pound..
Sampai sini sajalah berita perpindahan Toure ke Man. City.. Nampaknya hanya satu saja cara yang mungkin dapat menghalang penghijrahan Toure.. Iaitu kesemua fan Arsenal meluahkan perasaan masing-masing untuk membuatkan Toure serba salah untuk meninggalkan Arsenal..
Atau mungkin juga kita berharap Toure akan terus kekal di Emirates Stadium.. Tapi kita akan merinduinya jika Toure berhijrah.. Namun dalam masa yang sama Atikah ucapkan selamat merana di Easrland Toure.. Kerana anda x akan menang apa-apa piala pun musim depan.. Ditambah pula perasaan malu apabila tewas dengan pasukan yang kurang ternama..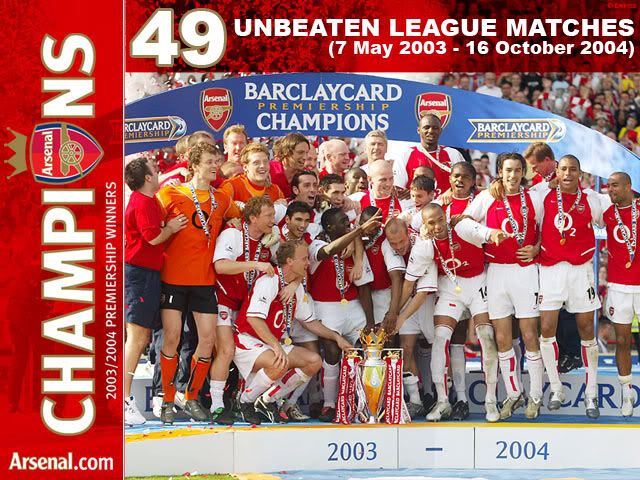 Nampaknya pemain terakhir dari skuad unbeaten season meninggalkan Arsenal jua.. Terima kasih atas segala-galanya Toure.. Adios!!